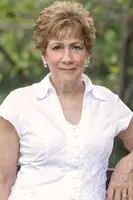 I am a Licensed Professional Counselor with over 30 years of experience working with adolescents and their families in public education and now in private practice.
I worked as a teacher and Student Advocate in Highland Park ISD, helping to create the Student Assistance Network Service and the Peer Assistance and Leadership program for Highland Park High School. I also co-wrote and taught the Principles of Parenting curriculum, a multi-week seminar for Highland Park parents. In Mesquite ISD, I served as a guidance counselor before working 14 years as a Personal and Crisis Counselor for the district.
In both Highland Park and Mesquite, I worked with students and their families on a wide range of issues, such as trauma, abuse, substance use and abuse, anger management, relationship conflicts, school pressure, depression, anxiety, grief, and suicide. Currently, as a therapist in private practice, I work on these issues with both adolescents and adults.
As a volunteer, I have served as a crisis phone counselor and as a trainer of other phone counselors at the Dallas Suicide and Crisis Center, now known as the North Texas Suicide and Crisis Center. Currently, I serve as a grief support group facilitator with the Lighthouse for New Hope in Mesquite. I am also a therapist for Rachel's Vineyard retreats, a weekend of healing for post-abortive women.